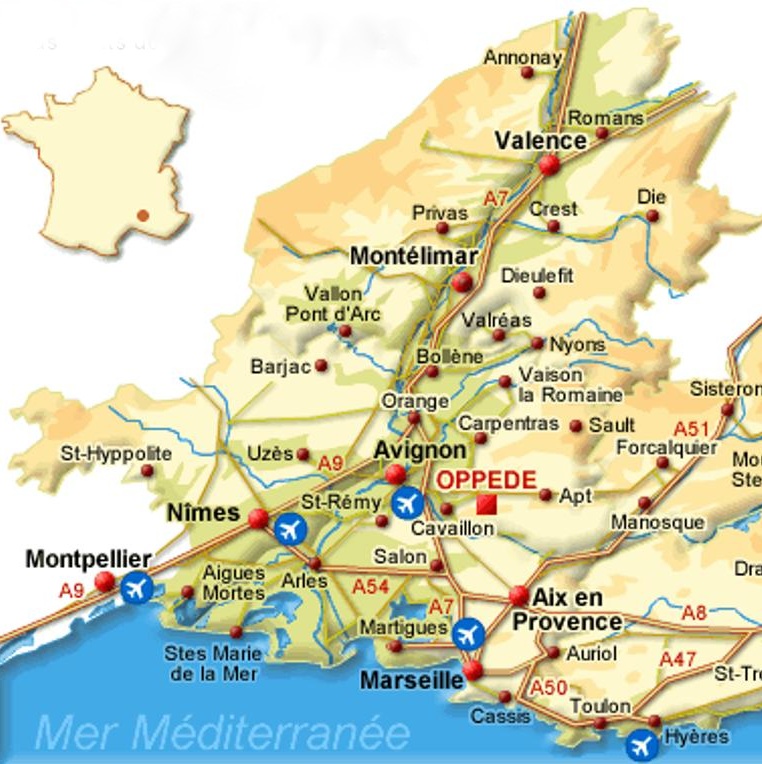 GPS
Or
Train
Gare TGV Avignon
puis Avignon-Cavaillon
Buses
Easy access, in West Luberon Nature park
15km Autoroute A7 –

Cavaillon

40km – 40mn from

Avignon

(TGV)

65 km – 45mn from Marseille-Provence Airport

70km – 50mn from

Aix-en-Provence
85 km – 1h from Marseille's center
Close to main touristics spots
Ménerbes

(6 km),

Gordes

(12 km),

Ocrières de Roussillon

(20 km)

Abbaye de Sénanque

(15 km)

Fontaine de Vaucluse

(16 km)

Saint-Rémy-de-Provence

and the

Alpilles

(35km)

Avignon

and it's festival (40 km)

Pont du Gard

(65 km)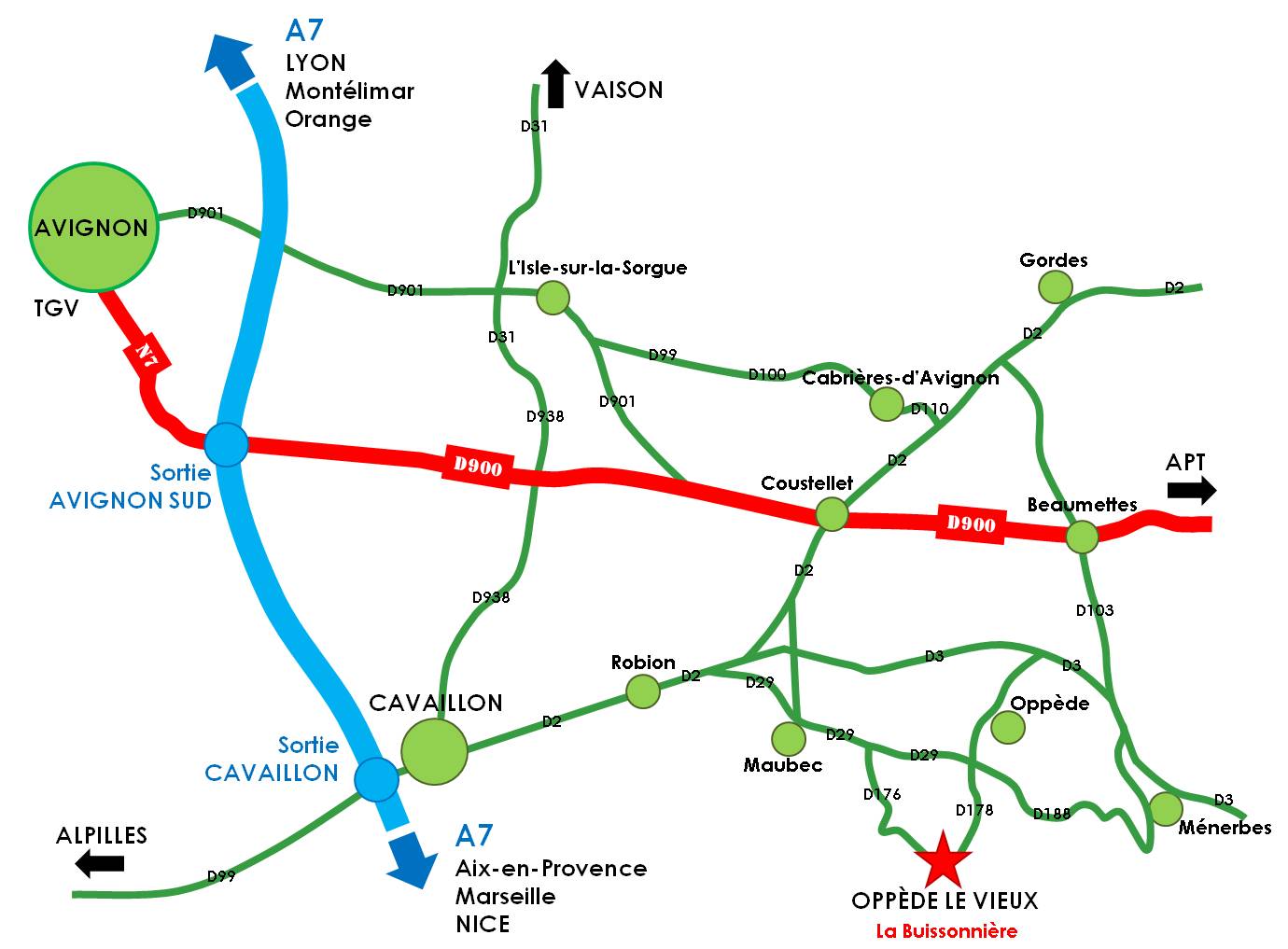 Check-in: 5:30 to 7:30 pm
Arriving:
Do not stop at the tourist car park of Sainte-Cécile, situated before reaching the village, but make your way to the village's center.
Our guests are entitled to park on the reserved park for residents, with a special identification. The acces is just before the main place of the village, "Place de la Croix".
The street "Rue des Ecoles" starts from the place. You can drive to our place for luggage deposit and take the sign for parking lot.